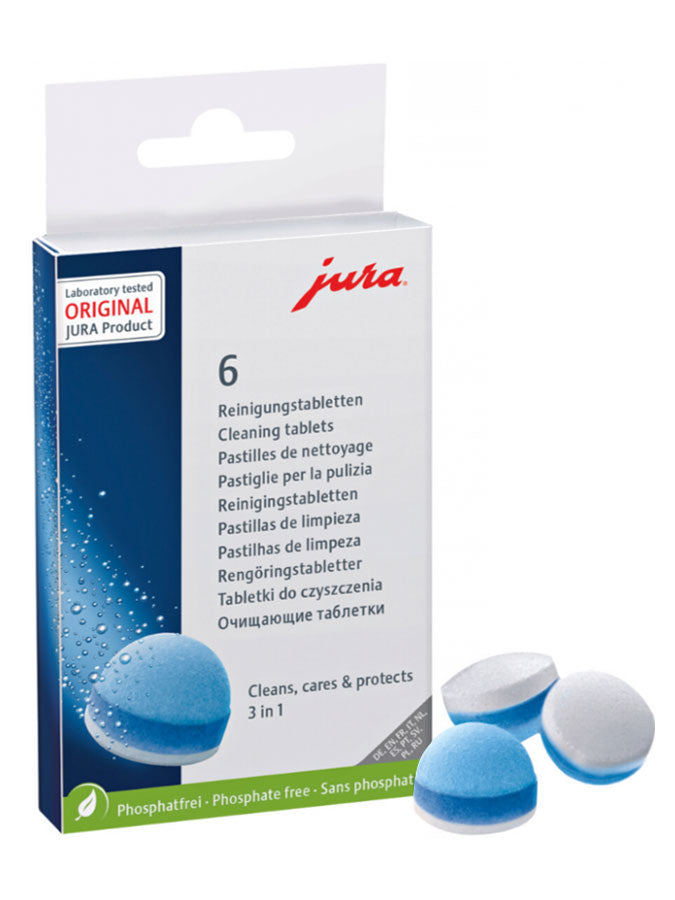 The right maintenance guarantees the optimum coffee result and measurably extends the lifetime of your automatic machine. When it comes to the perfect coffee result and smooth machine functioning, the cleanliness of the machine and the hygienic handling of milk, coffee and water are just as important as the technical refinements of the automatic machine itself. We have developed the JURA range of maintenance products to make it easy to maintain the machine at the touch of a button. The CLARIS filter delivers perfect water, the cleaning tablets ensure the brewing unit is clean and free from coffee fats, and the milk system cleaning function keeps the pipes clean with mini tabs.
"No one is going to clean the system" with this one touch cleaning – that runs in the background.
80 degrees clean and with the Jura 3 phase Tablets – same clean as a dishwasher over hand washing.
No need to dismantle the brew unit – no special skills required.
How much time and effort does the correct maintenance of a coffee machine involve?
If carried out correctly and regularly, it's not a big effort. Maintaining the machines is just as simple as preparing coffee: one touch of a button is all it takes. The original JURA maintenance products in combination with the exactly mached programs guarantee for impeccable cleanlinessand thus a constant perfect coffee results.