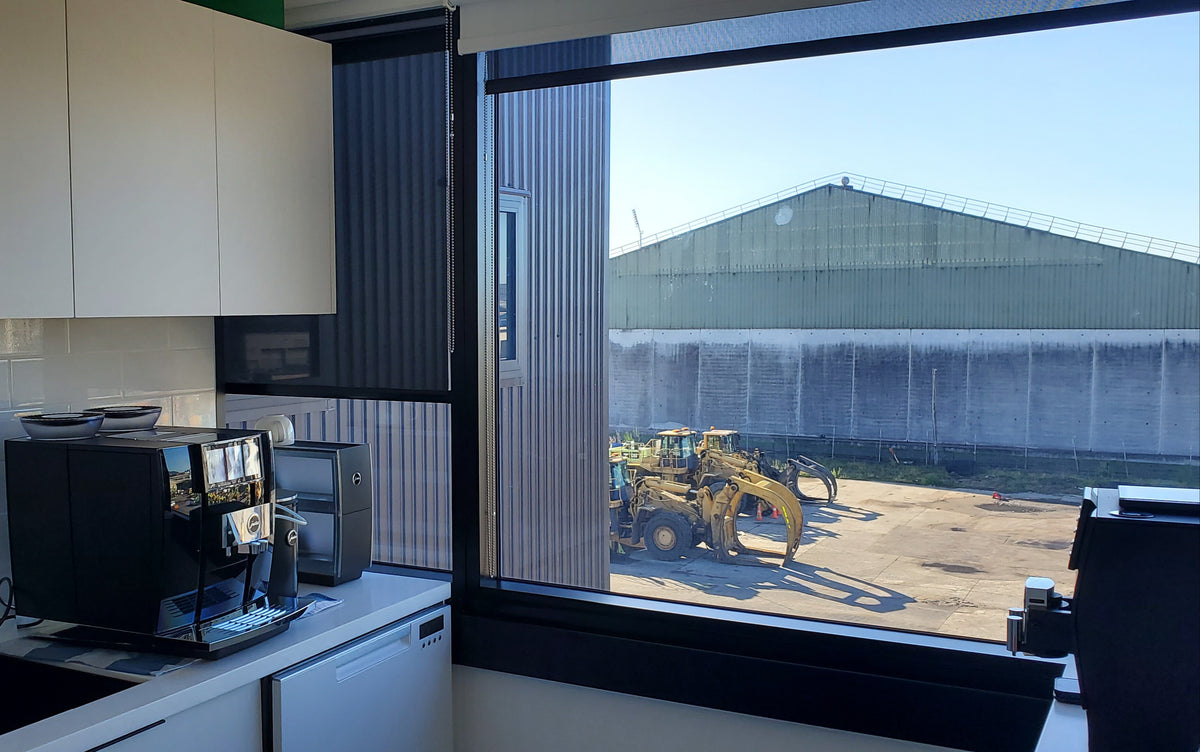 It wasn't that many years ago that I'd roll my eyes when I  someone asked about a Jura coffee machine. As a Barista I was always anti any super automatic machine - the espresso and milk texture never came close to Espresso made coffee. I just couldn't understand why an automatic coffee maker needed to cost what Jura charges.
That all changed when I was introduced to the Jura J6.  After trialing this machine at work - I bought my own for home and have loved it ever since. Jura espresso machines deliver the best espresso and milk foam of any super automatic and give most home espresso machines a run for their money. 
The first thing for me, is that it is a no mess making process, time is saved in cleaning up. Not having to buy a grinder, tamper, mat, dump box etc. Fusion coffee even throw in a glass milk container (as well as coffee beans) if you buy from them.
Where a espresso machine & grinder need to be "seasoned" or "dialed in" each day (sometimes more than once) wasting time and coffee.  The Jura first coffee of the day is of the same high quality and consistency as the 10th of the day!
Coffee is delivered at the touch of a button - no special skills are needed.  You're not stuck making coffees when you have guests over - they can even make their own.
Most models have energy saving functions 
Currently, the entry-level machines are in the ENA line, and the most expensive and sophisticated models are in the GIGA line.
Incidentally, the number in the machine's name also hints at the features you can expect. Again, the higher the number, the fancier the Jura machine.
The price of any Jura coffee machine isn't for the faint of heart but "you get what you pay for" is calling out from the back of your mind!
Jura Giga10 at a local workplace
What you get:
A range of machines, standard to high end workplace coffee and domestic machines.  The last technology in the Z10 (domestic or office) or the Giga 10 (office/workplace) gives cold brew and triple shot technology.
You can try the Jura before you buy at one of the Premium Partners around New Zealand www.fusioncoffee.co.nz 
Automated cleaning.  No one is stuck with having to "clean" by pulling apart the brew unit, etc.  This one touch cleaning runs in the background. The 80 degrees clean and with the Jura 3 phase tablets gives the same clean as a dishwasher over handwashing. 180 cups per cleaning cycle.
After sales service of Jura Care products and parts and an international service agent, thru your local Premium Partner.
The high-end look of Jura coffee machines is accentuated by tasteful colors like Platinum or Diamond Black. Jura coffee machines are durable and well built.  
Domestic machines come with a 2 year warranty
Jura constantly strives to improve

 its conical burr grinders, 

which are fast, quiet and consistent.
Proprietary processes such as Pulse Extraction Process (P.E.P.) brewing technology and the Intelligent Water System (I.W.S.) optimize drink preparation.
Customer favorites like individual coffee profiles, one-touch function and extra-shot function are often standard.  Bluetooth  J.O.E. phone app for ease of storing and making your own individualised coffee recipe.
The most important factors — temperature, grind size, shot volume and coffee strength — are always adjustable, even in entry-level Jura coffee machines.
Ideas like "fine foam technology" gives the perfect milk, delivery is smooth and quiet.  The milk will never be burnt.
The operation is almost always simple and intuitive — whether via buttons, touch screen or smartphone (J.O.E.)
All machines employ an automatic milk frothing system  — except for the black coffee ENA 4 . No manual steam wands to learn.
Jura uses Smart filters which "talk" to the machine  or it reminds you to descale.
A Jura coffee machine's service life is long, even with intensive use. They have had 7 years (equivalent) of testing at the recommend cups per day.
Fusion coffee gives you a glass milk container and coffee beans to get you started.
Sure, you have to spend more than you would for a cheaper automatic espresso machine. However, the Swiss manufacturer's dedication to quality and durability is second-to-none.  Everything about Jura revolves around the perfect coffee for every individual including the perfect milk foam consistency.
Also - they are built to last.